By Zeke Campfield, Director, Housing Advocate Network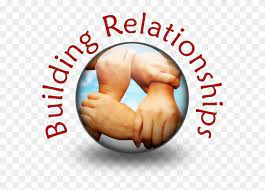 I wasn't surprised to read in a online article
that providing a small but consistent cash stream to a pool of unhoused individuals in San Francisco ultimately led to most of them finding housing. After all, why should it make a difference whether a housing resource came in the form of a voucher or cold, hard cash? Those who advocate to keep the "middle man" in this equation might consider learning more about the root causes of homelessness.
What was surprising was further in the article, a little affirmation about what we're trying to do at MIC's Housing Advocate Network: To get the money, the participants had to agree to a continued relationship with a volunteer friend. The idea is about understanding "relational poverty" as a barrier to accessing resources in what can be incredibly confusing and demoralizing service delivery systems.
"Building a relationship with a volunteer helped recipients begin to believe in a different future … Volunteers also helped recipients talk through how they could use the money to reach specific goals."
One study participant said his volunteer gave him "hope, confidence, and friendship" – three essentials that equipped him with the strength and confidence to change. Perhaps we all take for granted the importance of our relationships in brining our behavior, values and goals into alignment?
When I talk to folks in Missoula about volunteering for HAN – a real, tangible way citizens can participate in local housing solutions – I sometimes run into some typical lines of resistance: Time is always top dog, but "I don't know anything about housing" is also common. There's also resistance that's rooted in a culture that sees votes, money and social media debates as the true venue for addressing social issues. Isn't this what we're paying our city council to fix?
  Let's walk through this one at a time: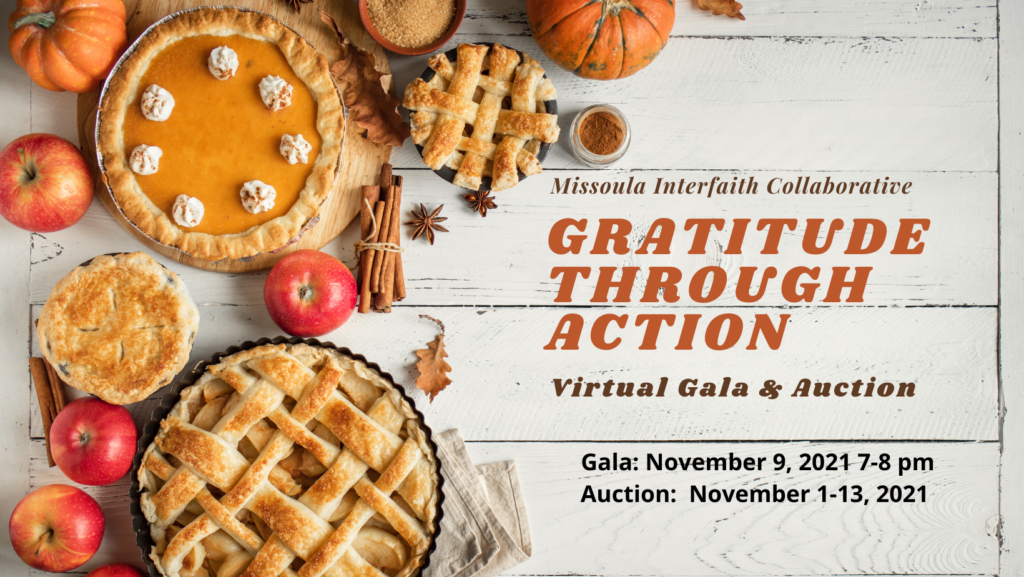 THANKS to all of you who participated in the MIC Gratitude through Action Gala and Auction.   The auction and pie sales were great fun!   We had some very happy bidders! 
Did you miss our Virtual Gala? 
Click the button below to check out our progress on our goal and to view the video. Available through Friday, December 3, 2021
If you were able to watch and have not yet donated, please consider making a gift. Every gift – no matter the size – helps us help others.