By Zeke Campfield, Director, Housing Advocate Network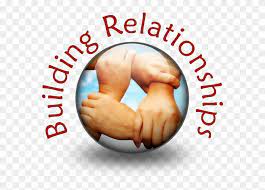 I wasn't surprised to read in a online article
that providing a small but consistent cash stream to a pool of unhoused individuals in San Francisco ultimately led to most of them finding housing. After all, why should it make a difference whether a housing resource came in the form of a voucher or cold, hard cash? Those who advocate to keep the "middle man" in this equation might consider learning more about the root causes of homelessness.
What was surprising was further in the article, a little affirmation about what we're trying to do at MIC's Housing Advocate Network: To get the money, the participants had to agree to a continued relationship with a volunteer friend. The idea is about understanding "relational poverty" as a barrier to accessing resources in what can be incredibly confusing and demoralizing service delivery systems.
"Building a relationship with a volunteer helped recipients begin to believe in a different future … Volunteers also helped recipients talk through how they could use the money to reach specific goals."
One study participant said his volunteer gave him "hope, confidence, and friendship" – three essentials that equipped him with the strength and confidence to change. Perhaps we all take for granted the importance of our relationships in brining our behavior, values and goals into alignment?
When I talk to folks in Missoula about volunteering for HAN – a real, tangible way citizens can participate in local housing solutions – I sometimes run into some typical lines of resistance: Time is always top dog, but "I don't know anything about housing" is also common. There's also resistance that's rooted in a culture that sees votes, money and social media debates as the true venue for addressing social issues. Isn't this what we're paying our city council to fix?
  Let's walk through this one at a time:
Time.
Yes, it's true, volunteering for HAN – or anything, for that matter – requires some of your time, and for those who don't have much to spare it doesn't make a lot of sense. But one of the things HAN volunteers bring to the table specifically is time – time that case managers, agencies and other professionals don't have. Taking time to get to know someone, understand their goals, walk alongside them potentially for months: Investing in a relationship means investing your time, and for HAN volunteers that means about an hour or two per week.
You're not a housing expert.
Funny – neither am I! I'll admit I probably know more than the average person, but we're talking about participating in collective knowledge about housing – a team of everyday Missoulians who share information and resources and are willing to ask questions. Are you willing to learn about housing alongside someone who has not been able to access it – and, by the way, most likely lacks the actual capacity to get caught up on best practices when they're in the midst of crisis?
Votes, money and politics.
This isn't about guilt or manipulation, it's just really easy to buy into the cultural assumption that we can wash our hands of personal responsibility so long as we voted the right way, donated the right cause, expressed our opinion in public spaces. Yes, these things are important, but after our policymakers construct the housing and our agencies delve out the rental assistance – then what? Who makes sure those in need of the resource are on the right lists, that they're reachable by phone or email and that the prospective landlord treats them fairly by law?
Matthew Barnett, the co-founder of the Los Angeles Dream Center,
also testifies to the necessity of relationship to addressing this critical social issue.
"I know it's going to take a lot more than the right amount of funding …," he writes. "Deep down, what every homeless neighbor needs is a cheerleader. They need a consistent unwavering champion encouraging them every step of the way, offering endless grace through every stumble, no matter how long their journey to stability."
While I take issue with some of the language choices there, I agree wholeheartedly with Barnett's appeal to you, me and the rest of our community: We can provide hope and light by taking time to put ourselves into places of discomfort. We can learn about housing alongside those who are desperately seeking it. And we don't have to play victim to politics and economics to make a difference right now – we only have to bring a little curiosity, a lot of patience and the grace of our full, authentic selves into relationship with someone who may have no one else.
To learn more about volunteering for MIC's Housing Advocate Network, please email Zeke at zeke@micmt.org or call 406-207-8228, ext. 5.
Zeke Campfield
Director, Housing Advocate Network
406-207-8228 ext. 5