Donations accepted in March for
BASKETS OF LOVE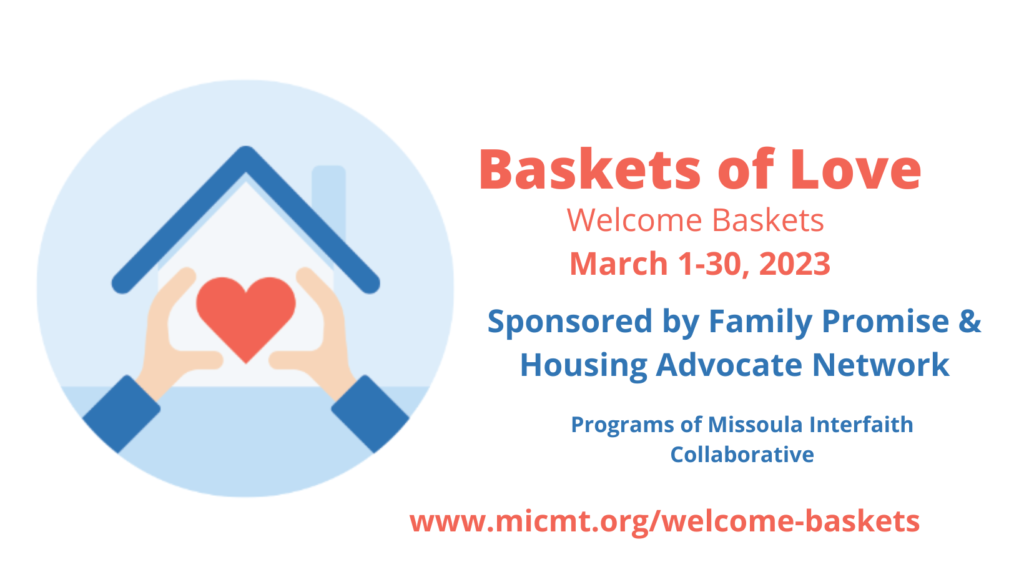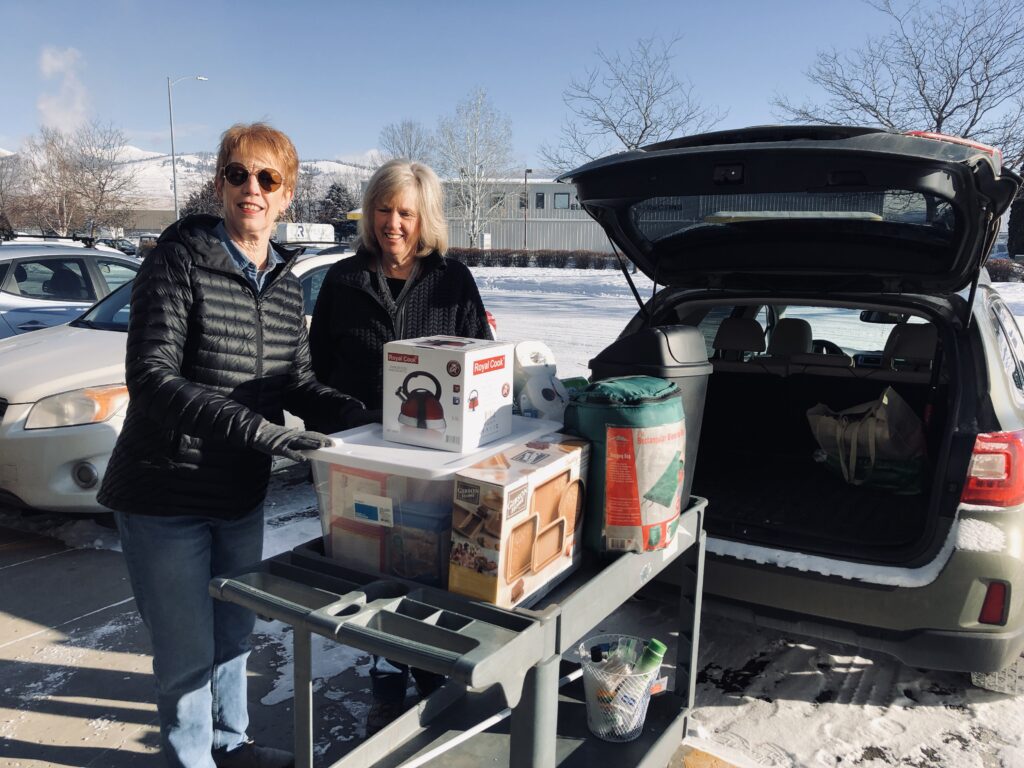 As families from Family Promise or individuals from the Housing Advocate Network "graduate" into homes of their own, each receive appropriately sized housewarming gifts of necessary supplies needed to reestablish home life.
In 2021, we delivered welcome baskets to 13 families.
In 2022, we delivered welcome baskets to 48 families
It's time to RESTOCK THE SHELVES!
HOW TO DONATE!
DONATE ITEMS: Click the button below to sign up to donate items to put together 4 different Welcome Baskets including a Cleaning Basket, A Toiletry/Bathroom Basket, a Kitchen Basket, and Food Staples Basket.

Be sure to choose the number of items you want to provide using the QUANTITY drop down menu.
FINANCIAL DONATIONS & GIFT CARDS– send checks or cash, $25- $50 gas cards or $25- $50 gift cards to MIC, 2205 34th Street, Missoula, MT 59801 (note Welcome Baskets on check)
ONLINE DONATION by clicking the button below and choosing WELCOME BASKETS from the drop down.
TARGET REGISTRY: Don't want to shop? Check out the registry at Target. Items will be delivered for you!
Collection locations:
Items are being collected at churches in Missoula who are members of Family Promise or HAN. Check with your local congregation to see if they are collecting items.
Drop off donations at Revive Church, 2811 Latimer St, Missoula on the following
Wednesdays between 11 am and 12:30 pm
March 15, 22, 29th April 5, 12th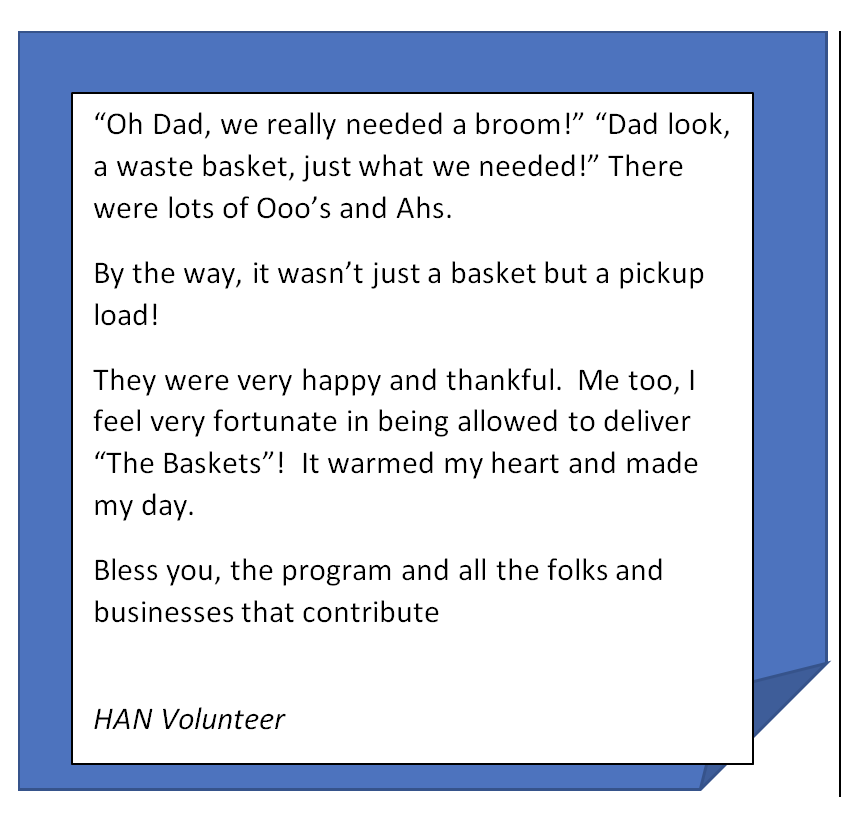 THANK YOU for providing support to those in need in our Missoula community! These baskets really do make a difference to help them get off to a good start!
Last modified: March 12, 2023