Community Organizing in Missoula!
Common Good Missoula is a broad-based membership of 35 non-profits, community organizations, neighborhoods, interfaith congregations, labor unions, and health clinics in Missoula committed to working together to address systemic social challenges, using tried and true community organizing practices.
Donate by:
Sending Cash or Check to MIC, 2205 34th St, Missoula MT 59801
Click the DONATE button below to make a secure online donation.
Donations accepted throughout June
Celebrate, Donate, Organize:
Supporting MIC's
organizing with Common Good Missoula.
All donations will go directly to supporting MIC's community organizing activities in Missoula.
---
If you can't join us during the event on June 3rd, come back to view the event recording after June 3rd.
---
If you can't give today but want to speak with us more about Common Good, use the form below. Do you have questions about MIC's organizing efforts in the community? Please contact Lisa for more information:
[contact-form-7 404 "Not Found"]
---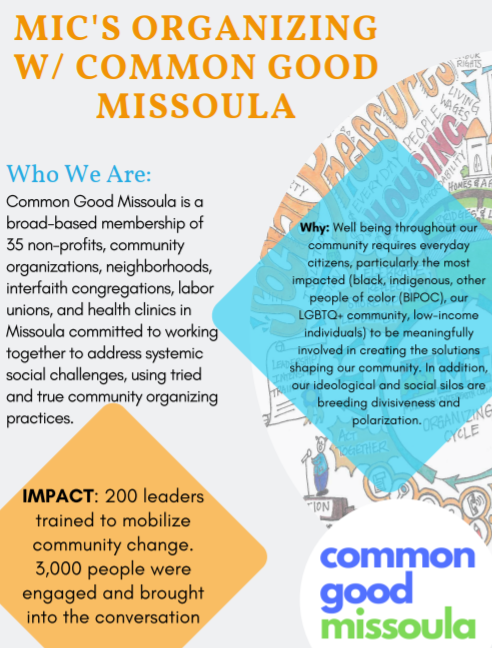 ---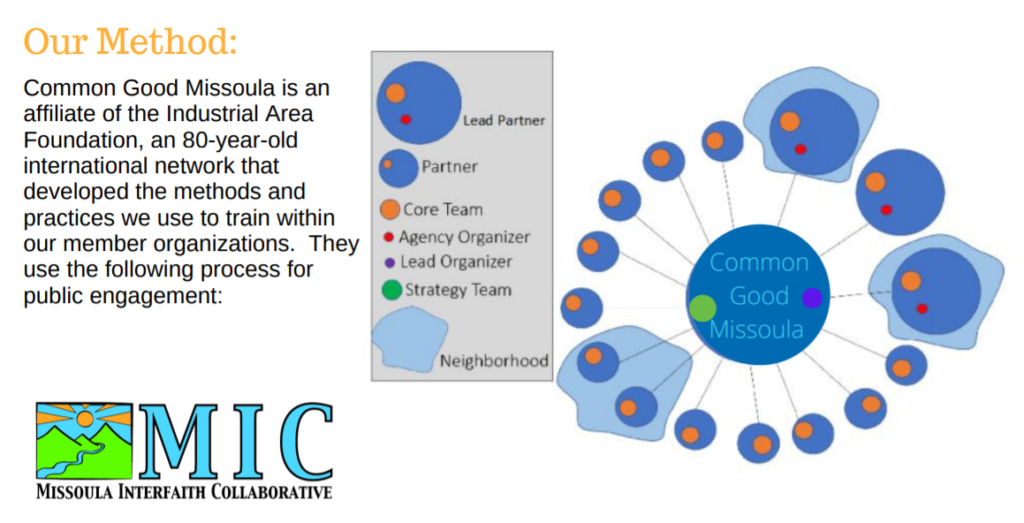 ---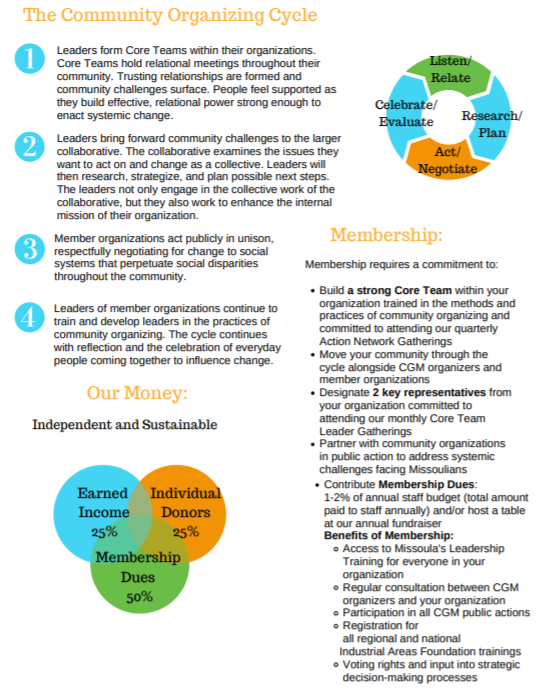 ---
Last modified: June 9, 2021