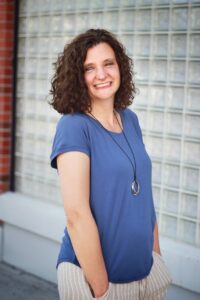 Every day employees struggle with life when a family member dies or a child is born. They do their best to cope when a divorce becomes finalized, or a move is imminent. Some people spiral toward languishing when a painful anniversary is on the horizon or work and family life become overwhelming. And, in the midst of this, employees keep working. Some employees may turn to the well-being options provided by their employees. A few employees may also call upon their pastor, rabbi, or a friend in their faith to assist as they navigate change and hardships; although not covered by company wellness offerings, this is also a helpful resource. Other employees do not have a faith community. They may not have a natural person to explore how their understanding of life, death, fear, purpose, and meaning may support or hinder them in their challenges. This is where chaplains often come into the picture.
Traditionally chaplains are found in military, prison, or hospital settings. In all these places, chaplains create opportunities and serve as a resource for anyone, regardless of faith association or spiritual understanding, to pay attention to their lives and connect their physical, mental, emotional, and spiritual selves as they live amid challenging circumstances. We know life is challenging for us all. We also know that Missoulians are spiritually curious; however, only an estimated 10% access spiritual care through a faith community. Therefore, spiritual curiosities and life questions are unexplored, and people are unable to access their spiritual toolkit as they navigate the many challenges of life. This ultimately has detrimental effects on their ability to work, may lead to decreased performance, burnout, and for some, it becomes too much, and they resign.
A Business Chaplain provides presence and deep listening for employees when life impacts their ability to focus and work. A Business Chaplain assists them in drawing on their beliefs about life, purpose, and work as well as their fears, grief, and loss to help them live their most whole lives. Ultimately, this serves the companies who contract with the Missoula Chaplain in supporting their employees with this holistic approach to wellness.
Ready to explore including a business chaplaincy in your employee wellness package? I look forward to hearing from you.
Courtney Arntzen, Community Chaplain, courtney.arntzen@gmail.com, 406-544-2937
This work is held in sponsorship by the Missoula Interfaith Collaborative (MIC). To support this work, please send contributions to MIC with Community Chaplain in the memo or choose Community Chaplain from their drop-down donation menu on their website.
2205 34th St. Missoula, MT 59801 | micmt.org |406) 207-8228
Last modified: August 12, 2021